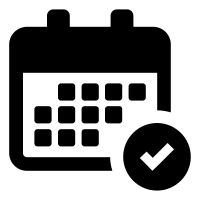 Event Sponsor: Better Together Community
Event Type: Food Pantry
Start Date: 01/01/2021 - 09:30 am
End Date: 12/31/2021 - 04:30 pm
Location: Interfaith Food Pantry
Website: http://mcifp.org/donate/donate-food
Canned food, pasta, white rice/brown rice, canned beans, peanut butter, canned meats and meals. soups.
Contact Person: Carolyn Lake- Executive Director
Contact Number: 973-538-8049 x12
Contact Email: interfaithfoodpantry@mcifp.org
Items Accepted: Food
Check the site before contributing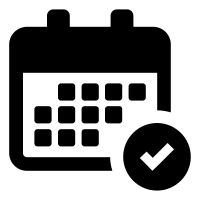 Event Sponsor: Better Together Community
Event Type: Craft Fair
Start Date: 10/02/2021 - 10:00 am
End Date: 10/02/2021 - 05:00 pm
Location: Dutchess County Fairgrounds
Website:
Quail Hollow Events presents Handcrafted Octoberfest at Rhinebeck's Dutchess County Fairgrounds. This festival brings together the handcrafted, artisanal, and agricultural — from wearable fine craft and laudable fine art to the Hudson River Valley's best brew, wine, specialty foods, and apothecary goods. Kids will interact with farm animals and partake in an agri-venture center and creative free-play, while adults enjoy the season's best beer, wine, spirits, and gourmet specialties while browsing handmade furniture, jewelry, ceramics, glass, fiber art, and much more.
Admission:
Adults $10.00
Seniors $9.00
Early Bird weekend pass $12 (online only)
Children 6-16 $5 | 5 & under FREE
Groups of 30+: $8 per ticket. To reserve specially priced group tickets, please complete this registration form
FREE PARKING
EVENT IS RAIN OR SHINE
Website: Handcrafted Octoberfest at Rhinebeck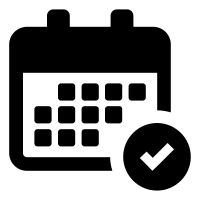 Event Sponsor: Better Together Community
Event Type: Street Fair
Start Date: 10/02/2021 - 11:00 am
End Date: 10/02/2021 - 07:00 pm
Location: Mendham Borough Park
Website:
The Food Trucks are rolling into Mendham!
Food! Beer! Music! Fun! It's a fun filled family day! 19 Gourmet Food Trucks, Live Music from 3 incredible bands, Beer, Margarita & Sangria Garden, Pony rides, petting zoo, face painting, axe throwing, knockerball, vendors & more!
Bring your friends, family, appetite, lawn chairs, dogs and blankets.
***WE ARE ASKING ALL ATTENDEES TO BRING A NON-PERISHABLE CANNED OR BOXED ITEM TO HELP SUPPORT THE FOOD PANTRY.. Please help those less fortunate.
Beer & Sangria Garden Featuring:
Lone Eagle Brewing
Señor Sangria – red & white
Regular & Strawberry Margaritas
The Music Line Up:
• 11am – Aliens Hands
• 1:30-2:30 – Fear of Falling
• 3 – 7pm – Luke & The Troublemakers
Food Trucks: (Check back for additions & changes – partial list)
• The Brownie Bar
• Chef J Latin Dragon
• Chick Wings & Things LLC Food Truck Catering
• The Chippery
• Chubbys Cheesesteaks
• Cold Stone Creamery
• Cousins Maine Lobster
• Dags Dippers
• El Lechon de Negron
• Hold My Knots
• House of Cupcakes
• Jersey Curbside Eats
• Johnny Zeppoli
• Mac Truck
• Revolution Taco
• Rolling Pita
• Shake It Up Desserts
• Taxi Cab Burgers
11am to 7pm
Admission: $5
Kids under 5 FREE
Mendham Borough Park
Corner of Mountain Ave & Park Ave, Mendham, NJ
Street Parking is available, Municipal Lot behind Robinsons. Handicapped can turn onto Park Ave for parking.
If you or some one you know, would like to participate as a non-food vendor please email your contact information to JustJerseyFest@aol.com.
Please share and invite your family, friends & colleagues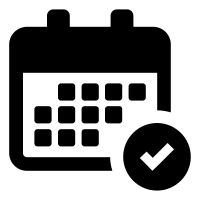 Event Sponsor: Better Together Community
Event Type: Street Fair
Start Date: 10/03/2021 - 08:00 am
End Date: 10/03/2021 - 05:00 pm
Location: Gardner Field
Website: https://bit.ly/3D11Ojl
Join us for the 2021 Denville Food Truck Festival at Gardner Field! Beer, Bands, Food Trucks, Kids activities and vendors!
ONLINE TICKET SALES ARE OPEN NOW!!!!!! Event is on Sunday 3 Oct 12-6. Buy in advance and get to enter one hour early (11am)! Get 25% admission and inflatables wristbands by purchasing on-line in advance! Day of tickets are $10 to enter and $20 for all day inflatables! Buy your tickets now!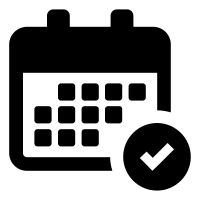 Event Sponsor: Camp Fire New Jersey
Event Type: Street Fair
Start Date: 12/18/2021 - 01:00 pm
End Date: 12/18/2021 - 03:00 pm
Location: Holmdel Building
Website: https://campfirenj.com
A holiday event free to the community. Highlights include, having your picture taken with Santa, hot coco and s'mores, crafts table and games.