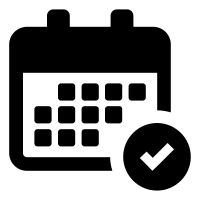 Event Sponsor: A Chance 4 Change Outreach Center
Event Type: Concerts
Start Date: 09/16/2022 - 05:00 pm
End Date: 12/30/2022 - 12:00 am
Location: Greensboro Coliseum
Website:
A Chance 4 Change Outreach Center in partnership with Greensboro Coliseum is offering the following opportunities:
Are you looking for community service or paid volunteer hours?
Get paid to work different events throughout the month at Greensboro Coliseum
Are you the ages of Ages 16-18 (Only during non-beer events) then you can work these events and earn community service hours for school. 18+ (all events) you can earn your community service hours or volunteer as needed.
Work monthly events such as Concerts, Arena Football, Tournaments, etc...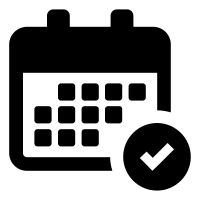 Event Sponsor: Bilingüitos
Event Type: Walks
Start Date: 10/08/2022 - 09:30 am
End Date: 12/10/2022 - 09:30 am
Location: Albuquerque
Website: Https://Bilinguitos.com
FREE Spanish playgroup for kids 0-12 in Albuquerque, NM. If you're looking to cultivate and celebrate bilingualism, then register through the bilinguitos website. Adults should be able to carry conversation in Spanish (to set the example that Spanish is spoken outside the ? too).
Meetings take place the 2nd Saturday of each month at 9:30(location given upon registration).
Greater details at
Bilinguitos.com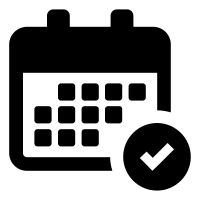 Event Sponsor: Better Together Community
Event Type: Food Pantry
Start Date: 01/01/2023 - 09:30 am
End Date: 12/31/2023 - 04:30 pm
Location: Interfaith Food Pantry
Website: http://mcifp.org/donate/donate-food
Canned food, pasta, white rice/brown rice, canned beans, peanut butter, canned meats and meals. soups.
Contact Person: Carolyn Lake- Executive Director
Contact Number: 973-538-8049 x12
Contact Email: interfaithfoodpantry@mcifp.org
Items Accepted: Food
Check the site before contributing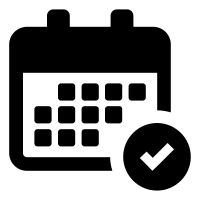 Event Sponsor: Denville LGBTQ Alliance
Event Type: Walks
Start Date: 05/07/2023 - 10:00 am
End Date: 05/07/2023 - 04:00 pm
Location: Edge NJ
Website: https://www.njaidswalk.org/mc23/Static/Event-Info
SAVE THE DATE MAY 7TH
MORRIS COUNTY AIDS WALK 2023
Join us on May 7th to take part in Morris County's annual AIDS Walk at the EDGE CAN Wellness Center in Denville, New Jersey.
Registration is FREE!
Register your organization, department, school, class, friend group, or walk independently and make a notable stance in support of HIV/AIDS care and visibility.
To register visit: edgenj.org/mcaidswalk
For more information:
Visit: edgenj.org
Call: 973. 285. 0006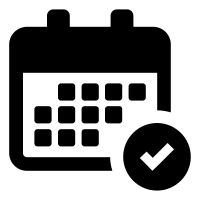 Event Sponsor: Better Together Community
Event Type: Street Fair
Start Date: 06/03/2023 - 11:00 am
End Date: 06/03/2023 - 07:00 pm
Location: County College of Morris
Website: http://www.justjerseyfest.com
Come on out to County College, Lot 1 & join us at this important Benefit for Randolph Rescue Squad!
Gourmet Food, Drink, Music, kids activities
and a Great Fun Family Day!
15 gourmet food trucks, Live Music from Rock Bottom & The Captains of Leisure, vendors, beer, margarita & sangria garden, kid activities including bounce house, slide, knockerball, 9 hole miniature golf, face painting, sand art & so much more!
***We are asking all attendees to bring a nonperishable canned or boxed item to help support the food pantry. Please help those less fortunate
Beer Garden to feature:
• Lone Eagle Brewing - Flemington Fog IPA, Summer Honey, Station Haus Lager, Sour
• Senor Sangria - Red & White
• Regular & Strawberry Margaritas/Daiquiris
• Strawberry vodka lemonade
Current list of trucks:
• Angry Archies
• Chef J Latin Dragon
• Chick Wings & Things
• Cold Stone Creamery
• El Lechon De Negron
• Empanada Mania
• Hold My Knots
• NYC Mac Truck
• The Mexiboys
• Rolling Pita
• Sandwich Freak
• Senor Tacos
• Shake It Up
• Soup Phantom
• Taxi Cab Burgers
• Uncle Sals Egg Rolls
11am to 7pm
Admission: $5 • Kids under 5 FREE
FREE PARKING • Sorry No Pets - College rules
If you or know someone you know, would like to participate as a non-food vendor please email your contact information to JustJerseyFest@aol.com